5 different Escape Rooms for you to choose to play in and have fun with your friends, family, partners, or even a mixture of all the above! It's very important for you to make up your team of 2 to 5 persons (or 3 to 6 persons for some rooms), so that there is a proper cooperation among you…
The target is to escape from a locked thematic room (most possibly there are more sub-rooms in the room, but of course we cannot disclose this) in a given time period. There are rooms with a time period of 1 hour (60 minutes), 70 minutes or up to 90 minutes.
The booking procedure is simple. You choose the room your party would prefer at the time and day available on the online schedule-program of each room, by filling in the necessary data* (name, email, telephone) or you can call on the phone number +302810372273 for a booking. * For some games, a predeposit on internet is necessary for the booking completion.
The available escape rooms can easily be divided into 4 categories: Scary-thriller (over 18 years old), spooky (over 16 years old), atmospheric & adventure.
A legend once said that if you ever get lost in the enchanted forest « Lockwood », avoid being noticed by Hagatha, the witch, because you will become her evening meal!
And yet, this legend is true…
After having wandered in the enchanted forest without being able to get out of it, Hagatha, the witch, has captured you and you are now locked in her hut's oven!
Will you be able to escape from the hut and the witch's locked oven and live happily, or maybe even happier, ever after?
Atmospheric
suitable for ages 16+ (spooky)
Performance included
—All of our rooms are air conditioned—
*With a game choice mode: for all ages 12+ (family friendly)
Duree: 60
Taille de groupe recommandée: 3
Difficulté: 85%
Horreur de niveau: 60%
Évadez succés: 37%
Dr. Wilson est ignore…
Le brillant savant a ete vu pour la derniere fois entrant dans son bureau de la clinique psychiatrique « Wilson's Mental Health Clinic » et depuis lors, personne ne l' est revu! Vous, le groupe select de son associes, entrez dans le bureau afin de decouvrir ce qui est arrive. La porte ferme et vous realisez que vous etes maintenant enfermes dans le bureau … et pas seuls! Est-ce que vous pourrez decouvrir la verite et echapper… ou vous resterez a jamais enfermes dans la chambre noire du « MADHOUSE »? …osez-vous?
Duree: 70
Taille de groupe recommandée: 4
Difficulté: 90%
Horreur de niveau: 100%
Évadez succés: 33%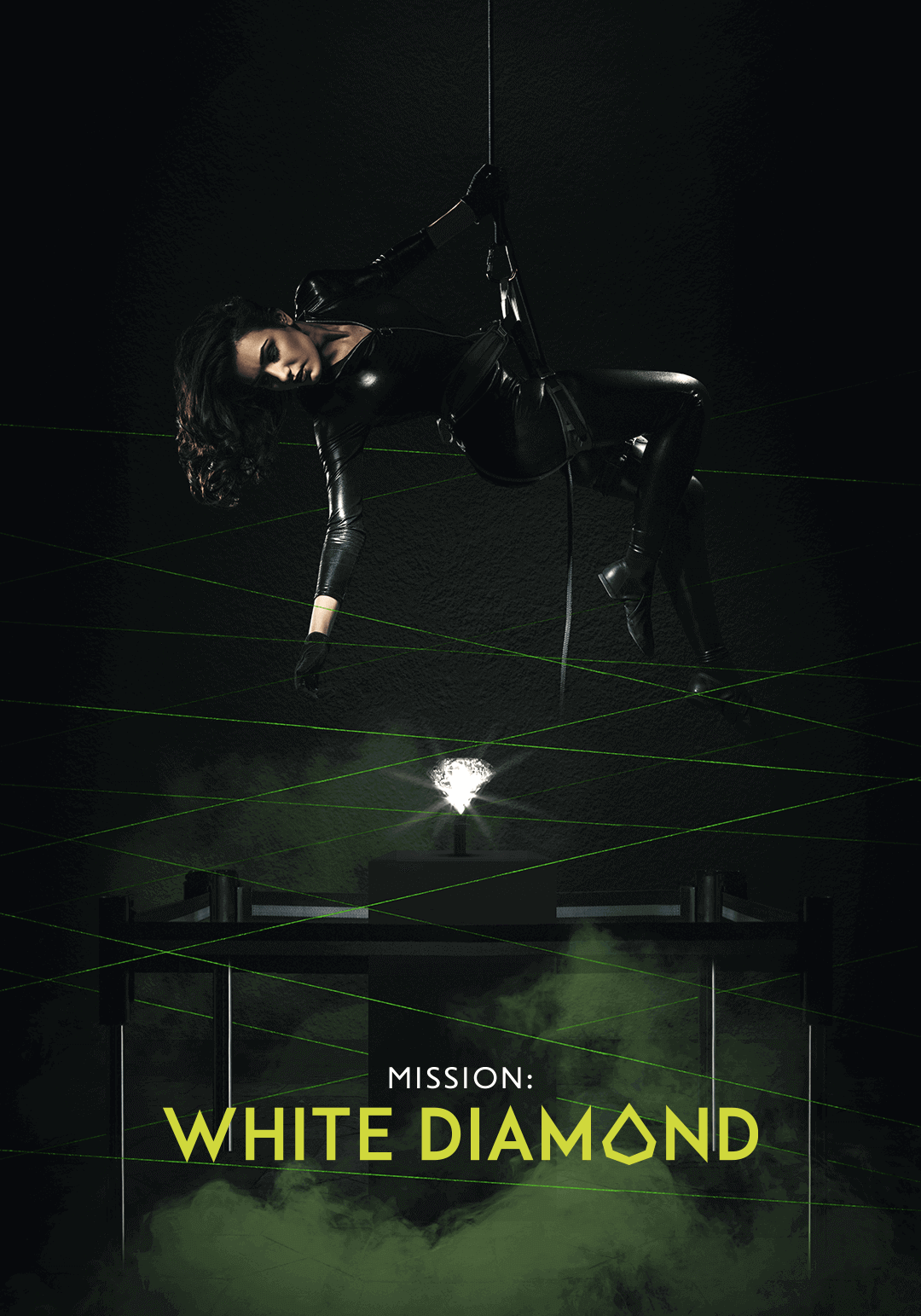 Vous et votre groupe, vous êtes les « Choisis ».
Vous vous êtes assignés la mission la plus difficile et dangereuse. Vous devez entrer dans la
Villa et voler le « Diamant Blanc ». Ce n'est pas si simple. Vous devez mobiliser toute votre expérience et compétence, car la Villa avec tous ces systèmes de sécurité qu'elle a, est imprenable. Chaque erreur coûte, chaque faux mouvement peut déclencher l' alarme et votre temps
réduire dramatiquement. Vous devez éviter les pièges, prendre the Diamant Blanc et échapper… Vous avez 70 minutes que les caméras ne vous enregistrent pas… L'échec est inacceptable… Est-ce-que vous pouvez le faire?
Duree: 70
Taille de groupe recommandée: 4
Difficulté: 95%
Horreur de niveau: 10%
Évadez succés: 28%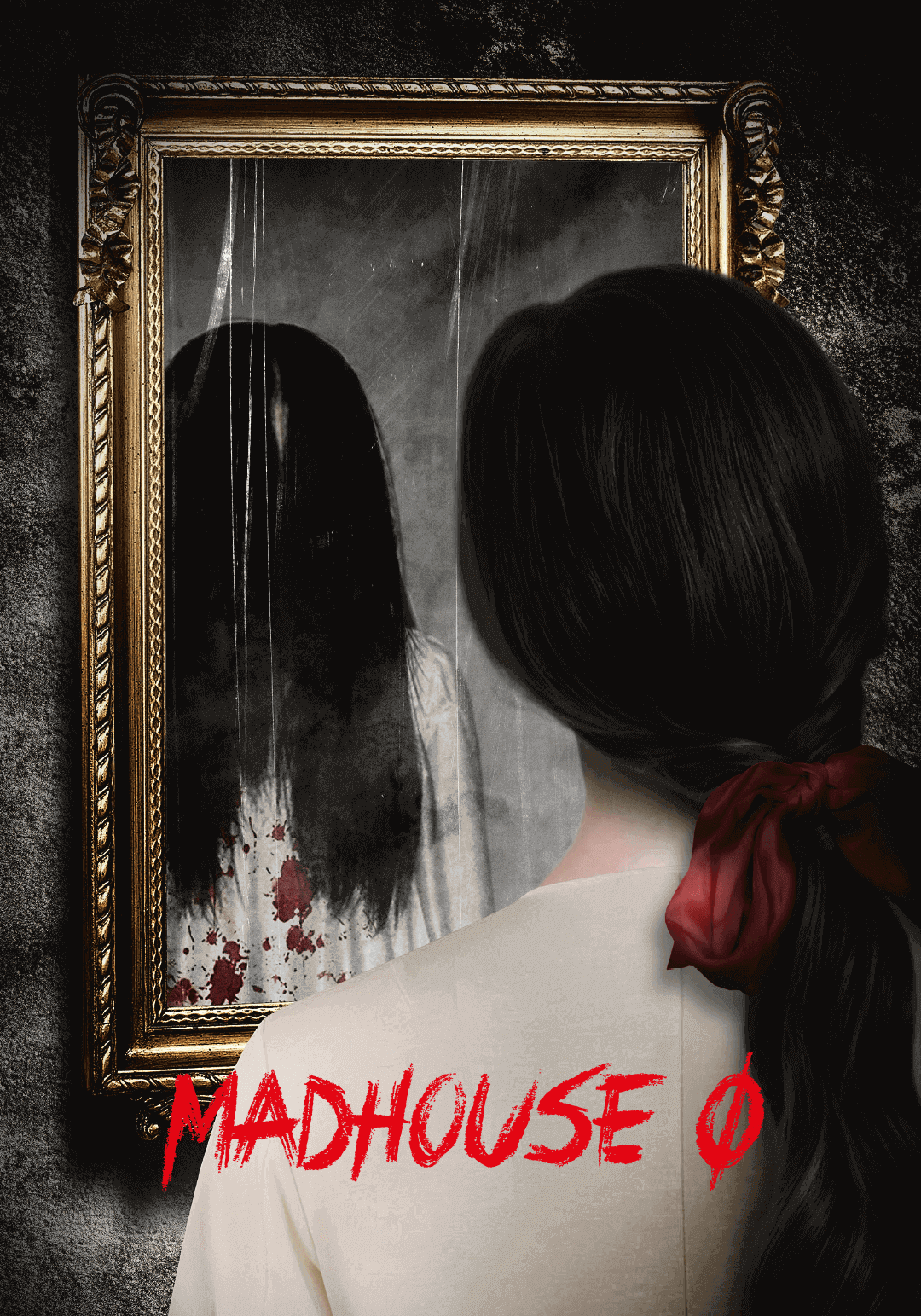 Est-ce qu' il évoque des souvenirs qui font vibrer votre estomac? Dans MadHouse 0 (le commencement) on vous demande de découvrir comment l'histoire a commencé. Si vous osez tester les limites de votre peur une fois de plus, un poste de détenu à l'isolement cellulaire de la clinique psychiatrique vous attend pour vivre l'horreur de l'isolement. Ta vie est en danger. Parviendrez-vous à vous échapper avant qu'il ne soit trop tard?
Horror – Thriller – Scary
Acteur est impliqué
—Τoutes nos chambres sont climatisées—
Duree: 90
Taille de groupe recommandée: 4
Difficulté: 75%
Horreur de niveau: 110%
Évadez succés: 30%
"Aut viam inveniam aut faciam"
Your quest for Pope Benedict's holy sceptre has brought you to the door of this mysterious monastery…
Trying to find a way to enter the mystic crypt, you take advantage of the tour the monk is offering you. You will be able during your stay in the monastery to search for the sceptre and manage to escape, without being seen by the monk.
Mystery
Child friendly
Performance included
—All of our rooms are air conditioned—
Duree: 70
Taille de groupe recommandée: 4
Difficulté: 75%
Horreur de niveau: 10%
Évadez succés: 42%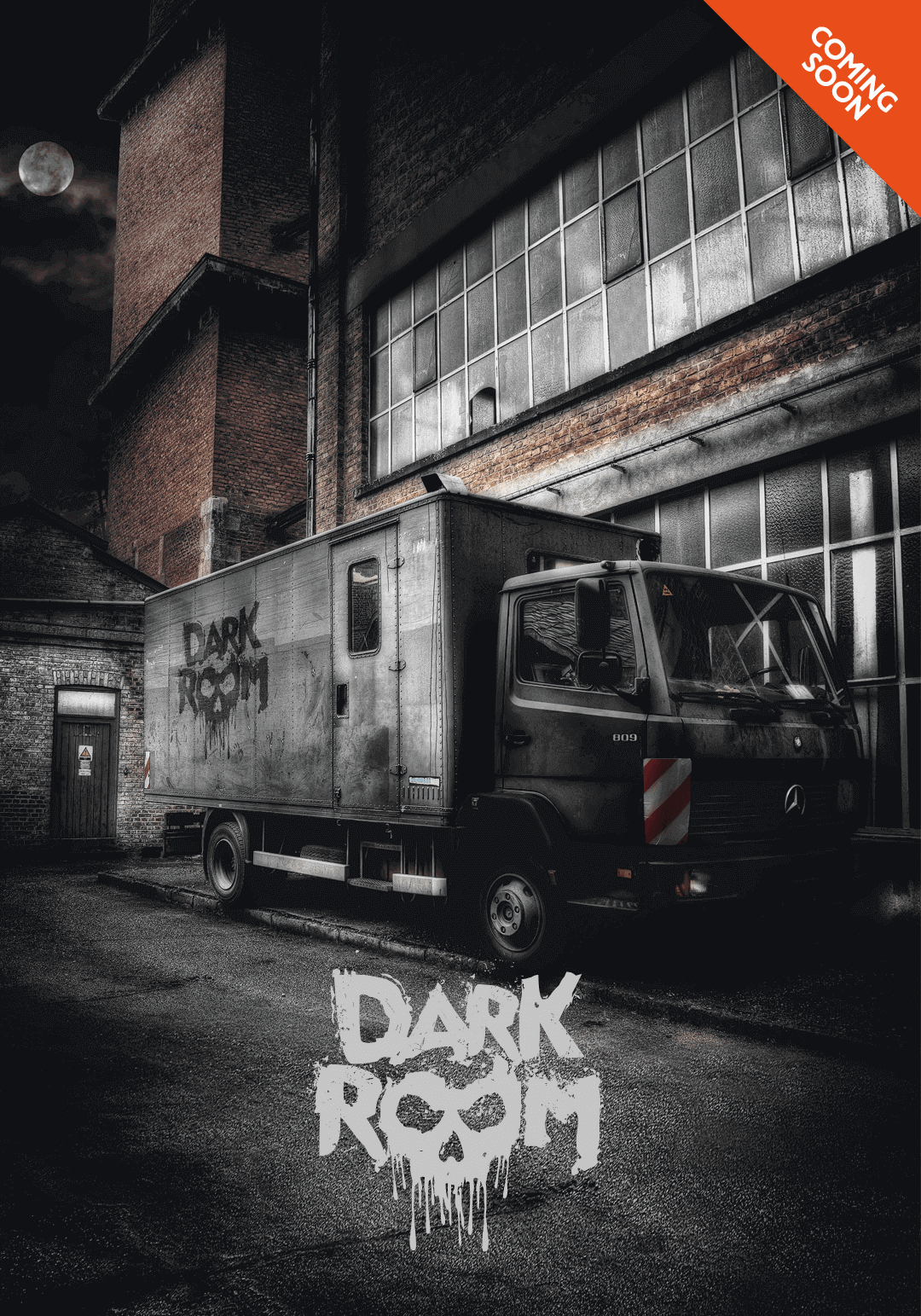 Dark Room    Coming soon
Si Madhouse était la raison pour laquelle vous avez fait des cauchemars la nuit … alors dans notre nouvelle chambre « Dark Room » vous ne serez pas capable de dormir pour toujours!
Une nouvelle expérience, encore plus effrayante, dans un environnement nouvel!!!
Est-ce que vous et votres copains osez entrer dans notre van sans connaître la destination?
Exclusivement pour des personnes de plus de 18 ans.
Ici bientôt…
Duree: 0
Taille de groupe recommandée: 0
Difficulté: %
Horreur de niveau: %
Évadez succés: %